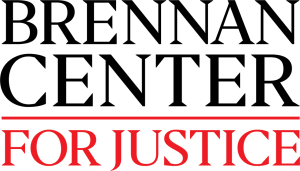 The Brennan Center for Justice at NYU Law is an independent, nonpartisan law and policy organization that works to reform, revitalize, and when necessary, defend our country's systems of democracy and justice.
Today, we are in a great fight for the future of constitutional democracy in the United States. We are committed to the rule of law. We work to craft and advance a transformative reform agenda — solutions that aim to make American democracy work for all.
The Brennan Center is a 501(c)(3) nonprofit organization.