We are pleased to announce Slate Editor-in-Chief Hillary Frey will take the stage for a high-profile presentation at the in-person component of the 2023 Online News Association Conference, Aug. 23-26 in Philadelphia.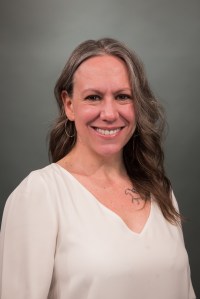 At the featured session In a Post-Platform Media World, Destinations Matter Most, Hillary will unravel the many winding paths of major digital media shifts over the last few years and lay out the case for how newsrooms can become critical destinations for audiences.
Hillary's expertise brings a wide-ranging perspective; she's worked for some of the most widely recognized digital media outlets in the U.S. Her work, alongside many other women in similar roles, encapsulated some of the boldest editorial initiatives in recent years. And like many in the ONA community, she experienced the tech industry's attempts to prop up digital media with ad revenue, venture capital infusions and exposure on far-reaching social platforms…until those efforts stopped.
Special thanks to our ONA23 sponsors.
Now, in the wake of industry-wide layoffs, the shuttering of a Pulitzer Prize-winning newsroom and a digital behemoth filing for bankruptcy, it's time for some critical introspection. In her talk, Hillary will dissect how we got here, why blame is often misplaced during crises and the possibility of newsrooms (and homepages!) once again becoming a hub for news traffic.
This featured session will take place on Friday, Aug. 25, at 2:30 p.m.