We're pleased to announce that Nikole Hannah-Jones, Pulitzer Prize-winning staff writer for The New York Times Magazine and Knight Chair in Race and Journalism at Howard University, will appear at the 2023 Online News Association Conference in Philadelphia for a fireside chat on Friday, Aug. 25, at 12:30 p.m.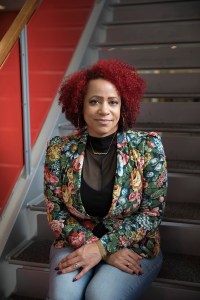 Nikole will join moderator Versha Sharma, Teen Vogue's Editor-in-Chief and ONA board member, for a wide-ranging discussion about race and inequality, journalism schools and Nikole's experiences in the industry. Nikole, the creator of the 1619 Project, has spent her career investigating racial inequality and injustice as well as advocating for more inclusive working environments for journalists.
At Howard University, Nikole is the founding director of the Center for Journalism & Democracy, an academic center for strengthening historically informed journalism. She is also the founder of the Ida B. Wells Society for Investigative Journalism at Morehouse College, which seeks to increase the number of investigative reporters and editors of color.
This fireside chat will immediately follow the featured session Real Talk About The Status of DEI In Journalism. The DEI session will take place Friday, Aug. 25 at 11:30 a.m.