We're thrilled to announce that the Online News Association will be kicking off our virtual event ONA23: Onward with A Keynote Conversation With Katie Drummond, WIRED's New Global Editorial Director. Join us on Sept. 28 at 11 a.m. EDT (15:00 UTC) for this essential conversation.
Katie Drummond, who stepped into her role as WIRED's Global Editorial Director at the end of August, will sit down with Teen Vogue Editor-in-Chief Versha Sharma for a conversation about the direction of digital publishing and journalism, and the importance of future-proofing publications based on rapidly evolving technology like AI.
In her new role, Katie leads content strategy for the WIRED brand across all platforms and markets. Prior to joining WIRED, she was the Senior Vice President of Global News & Entertainment at VICE, where she led the global expansion of VICE News across Latin America, Europe and Asia and oversaw all VICE digital brands. Previously, Katie held editorial leadership positions at several media outlets, including as Deputy Editor of Bloomberg.com and Editor-in-Chief of technology website Gizmodo.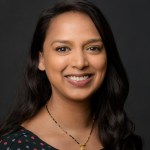 Versha became Editor-in-Chief of Teen Vogue in May 2021 and serves on ONA's Board of Directors. Previously, she was Managing Editor and Senior Correspondent at NowThis, where she led audience growth on new platforms from Instagram to Facebook to YouTube. Versha won an Edward R. Murrow award with the NowThis Reports team for a short doc about the aftermath of Hurricane Maria in Puerto Rico.
Special thanks to our ONA23 sponsors.
How to access ONA23: Onward
ONA23: Onward is the virtual continuation on Sept. 28–29 of ONA's annual conference. This mini-conference will focus on lean-back conversations about artificial intelligence, emerging technologies, news revenue and more. It will feature two schedule tracks, running 11 a.m.–1:45 p.m. EDT (15:00 UTC) each day.
Standalone ONA23: Onward passes are available, with discounts for ONA members and students.
If you joined ONA23: Philadelphia, the in-person component of this year's conference, you are already registered for ONA23: Onward. Use your personalized ONA23 login information to access the sessions for ONA23: Onward. For easy reference, your registration confirmation email has detailed instructions and additional info about how to navigate the conference.
Register for ONA23: Onward  Explore FAQs
Subscribe to the ONA23 newsletter to keep up with the latest programming updates.