Lauren Anderson is the Events and Membership Manager at the Online News Association. She's responsible for all the logistics that shape ONA's industry-leading events, from registration to vendor relationships to travel.
Look for Lauren running around the Philadelphia Marriott Downtown— and trying to beat her step goals of 28,000 in a day — during ONA23: Philadelphia, Aug. 23–26.
---
Let's face it! It can be hard maintaining your fitness routine when you're away from home. But believe it or not, you can keep up with your exercise while attending ONA23! As a meeting planner, I am constantly on my feet for 14 hours a day at minimum, which is the easiest way to get your steps in, right? Here are some other handy exercise tips while you navigate ONA23.
Special thanks to our ONA23 sponsors.
Plan your schedule to match your goals
Marriott pool hours: Monday–Sunday, 6 a.m.–11 p.m.
Since I am up early every day for the conference, I like to start my morning with a light swim, even if I can only get in a lap or two. Luckily, The Philadelphia Marriott has an indoor pool on the seventh floor — an easy way to start your ONA23 day.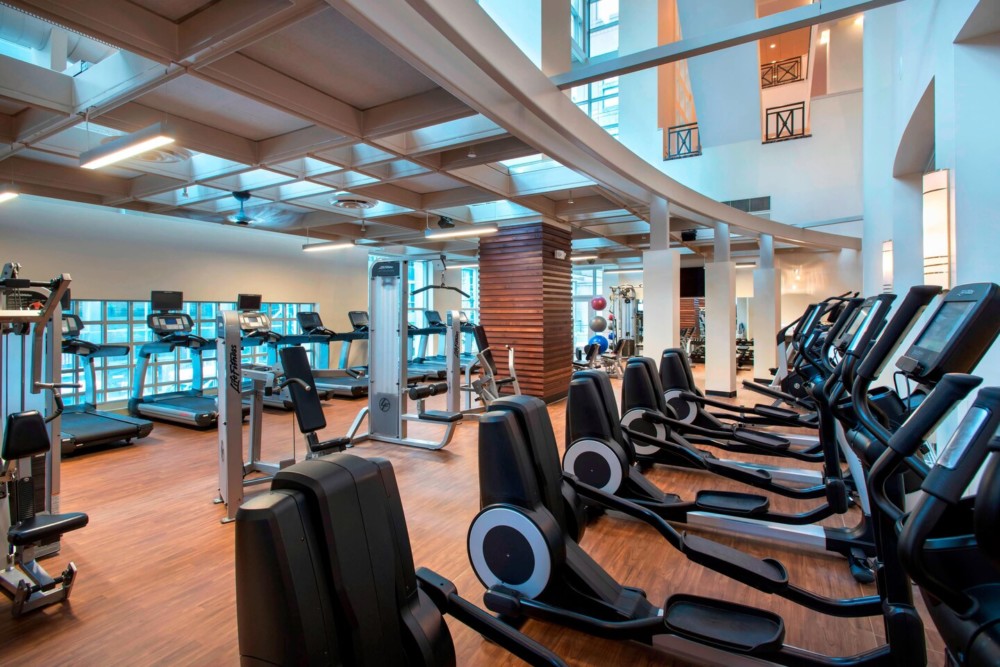 Marriott gym: Open 24/7
If you don't think you will be able to maintain your gym routine, do not fret, the Marriott has a complimentary gym for its guests that is open all day, every day. Get those early workouts in before sessions or a nightcap gym session. I usually take advantage of the Peloton bike, which this hotel has plenty of, and the treadmill to keep my energy going.
Drink plenty of water!
Hydrate, hydrate, hydrate! As we are in Philly in August, the most important thing is to remain hydrated even if you are inside most of the day! Water fuels my energy (we will not talk about my coffee addiction). Bringing a water bottle that is easy to carry in my book bag helps with refueling during the day. There will be water stations on every level for refilling.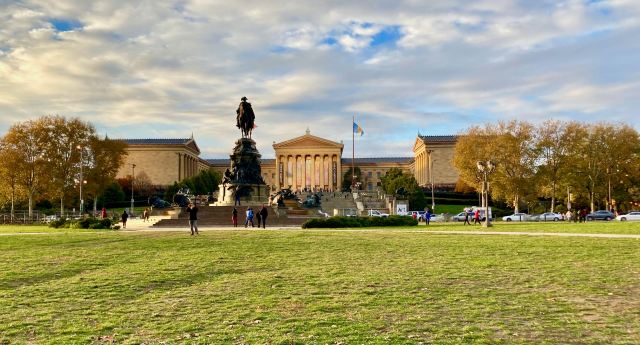 Get outside
Take the quick three-minute walk to Reading Terminal to see what the best of Philly has to offer. There are also suggested walking and running routes to the Philadelphia Art Museum. Check with the hotel concierge for more information and tips!
Pack the essentials
There are a few things I always pack to make the most of fitness opportunities during conference week:
Apple Watch or Fitbit, to count the steps
Comfortable shoes: I love ON Cloud 5 sneakers and my Target loafers
Swimsuit
Reusable water bottle