The Start-Up Alley is part of the ONA Midway, a futures lab for tomorrow's journalism, bringing together the best thinking in the media technology, tools and workforce space.
Special thanks to our ONA23 sponsors.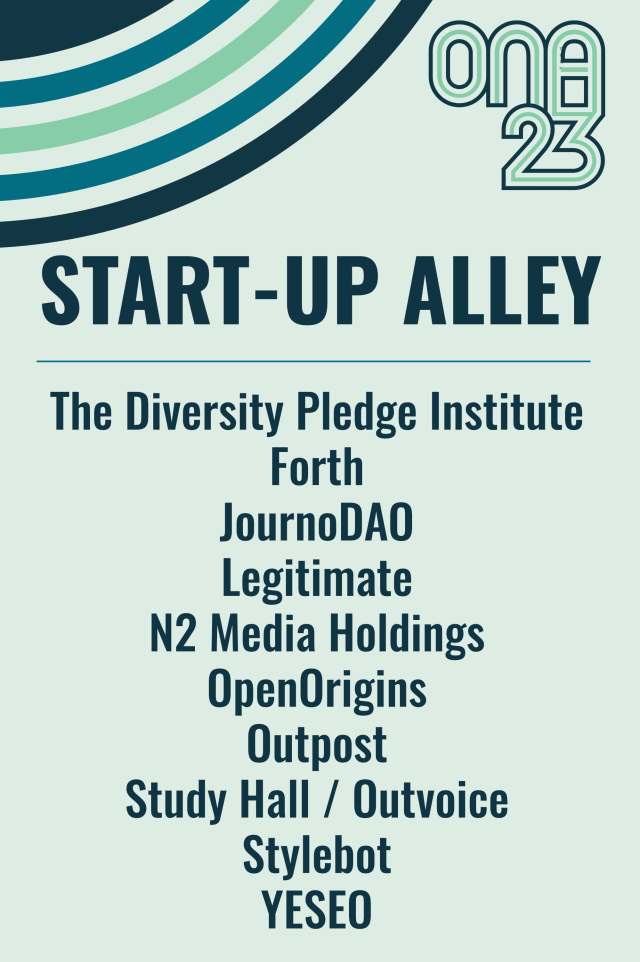 We are excited to showcase 10 tenacious disruptors at ONA23, each tackling solutions to challenges or ways to fill a critical gap. Learn more about them, and make plans to find them on Thursday and Friday in the Midway, located on the 4th Floor in Franklin Hall at the Philadelphia Marriott Downtown.
Explore the Start-Up Alley and Midway Map
Learn more about the Start-Up Alley's selection process.